Portfolio Management
Forget about writing your cost at paper or spreadsheet. Let SnapBlockC automate for you.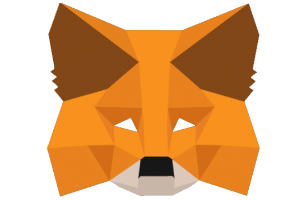 SnapBlockC provide trading history longer than Exchange, automatic calculate your profit and lost, provide portfolio value, provide notification every spot order to your telegram or line application, provide you to access more than 1 account within 1 login.

More roadmap is coming please don't hesitate to join our community.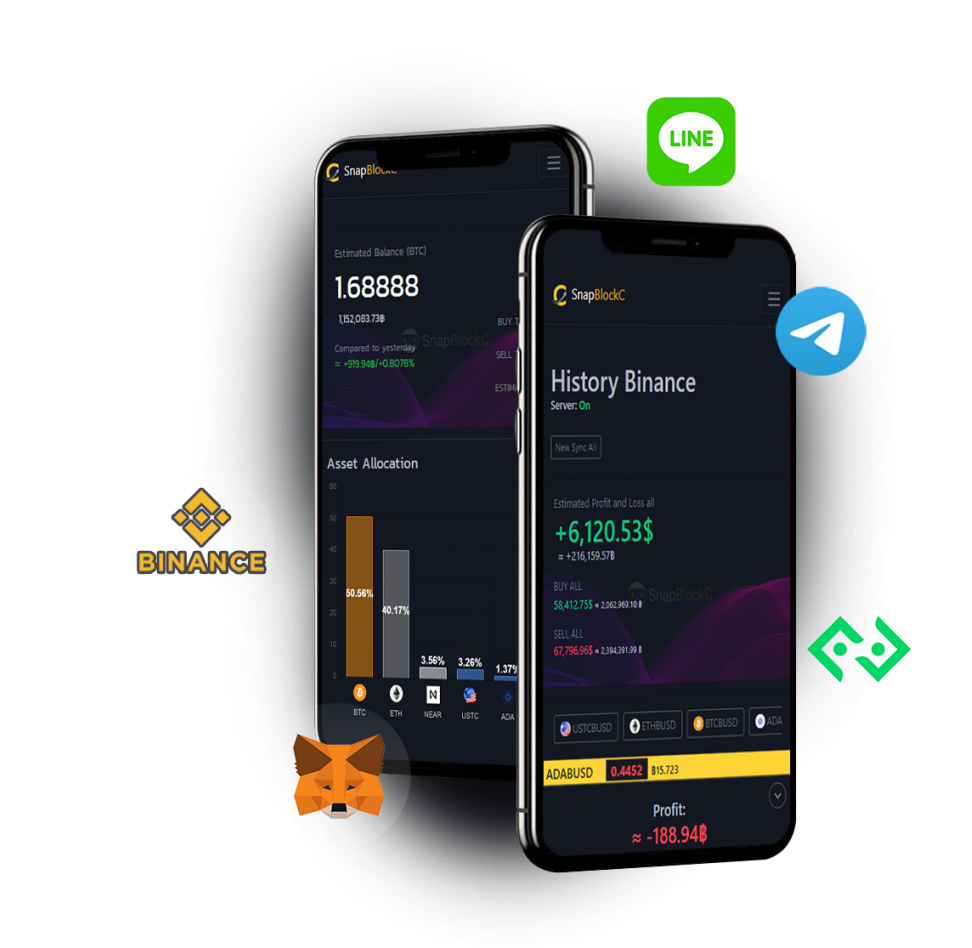 How we are good

Automatically store trading history
Are you tired of keeping track of your portfolios when trading? How great if Snapblockc will automatically collect everything for you?

Provide notification every spot order to your
Telegram
or
Line
application.
all your actions We can alert you. Whether trading by yourself or with a bot system
Automatic calculate your profit and lost.
How great would it be if SnapBlockC would help with automatic profit and loss calculations? Why do you have to waste time filling in or writing down trading information? Take the time to make better money

Store more than 1 year of trading history
You can view your trading history for more than 1 year. It would be great if you could know your trading history longer. to analyze your investment

Provide you to access more than 1 account within 1 login.
How great would it be if you could track your own portfolio? many accounts Whether you let your girlfriend or subordinates or close friends to invest You can follow them.

We can notify your port. When time decreases or increases in large quantities
If you don't have time to sit and watch the port all the time. So how do you know? Whether your portfolio is dropping rapidly or your holdings may have some trouble, SnapBlcokC will alert you. So that you can manage your ports in a timely manner.
Users
Review
ระบบทำให้สะดวกมากเลย ไม่ต้องมานั่งจดการเทรดใส่ excel แล้ว
ดีมากเลยครับ เวลาตั้งขายไว้ ไม่ต้องคอยเปิด App บ่อยๆแล้วว่าเหรียญขายไปหรือยัง รอดู Line alert อย่างเดียว
ดีมากเลยค่ะ สมัครมาให้แฟนใช้ และเอาแอคเคาท์แฟน มาส่องดูพอร์ต ฮาฮา
Super easy to use and very useful for trader.
Nice.
Nice.
Great tool for trading.
so good
ใช้งานดีมากครับๆ
ใช้งานง่าย ดูภาพรวมของพอร์ตได้สะดวกรวดเร็ว
ภัคพัชรวัฒน์ วัฒนรังสรรค์
สะดวกดีครับ
สะดวกดีครับ

How to use
It's not difficult to use. You just start following this step.
Go to page settings
Enter API Name, API Key, Secret Key or if you don't understand, press how to
Click the setup get started button to add line notify or telegram and set the desired alerts.
To view your trading history It is necessary that you add the coin you trade by pressing the add coin button.
Frequently Asked Questions